Aos domingos e feriados a via expressa Elevado Costa e Silva ganha uso alternativo de praia urbana e oferece uma visão espetacular sobre a paisagem urbana de Santa Cicília e Barra Funda, São Paulo.
On Sundays and holidays the express way Elevado Costa e Silva gains alternative use as an urban beach and offers a spectacular view over the urban landscapes of Santa Cicília and Barra Funda, São Paulo.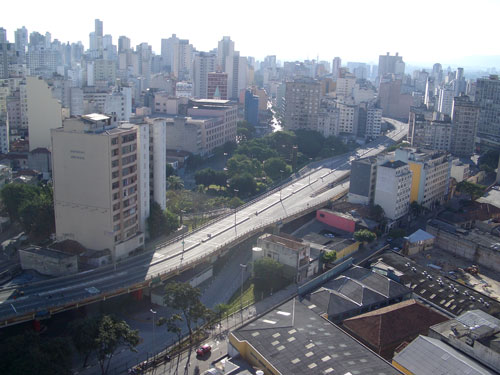 01. Overview


02. Descida Largo do Arouche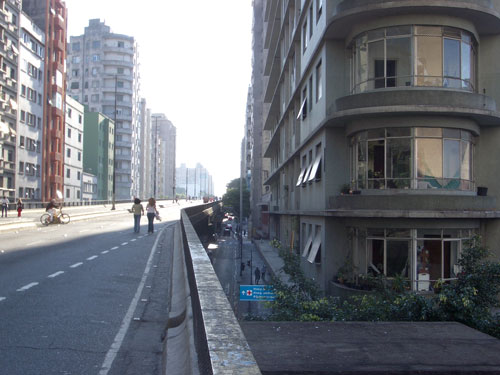 03. Subida São João.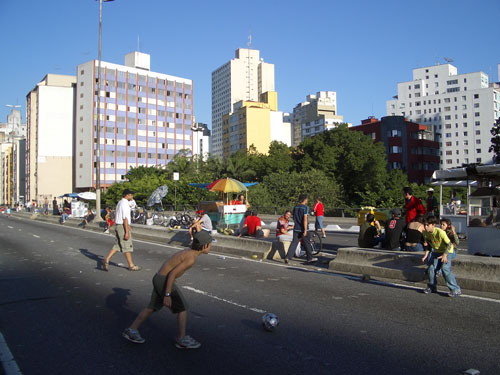 04. Praça Marechal Deodoro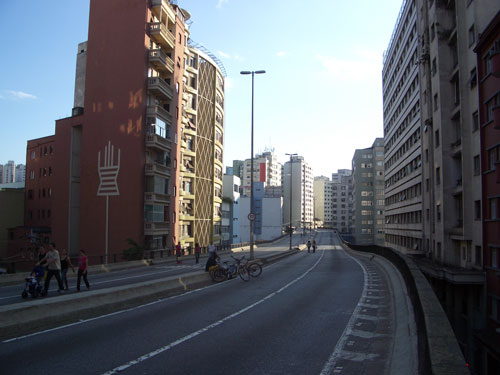 05. Pacaembu


06. Santa Cecília


07. Proximidade


08. Nível inferior