Transformação de uma antiga fábrica de 11 mil m² na zona leste de São Paulo, projetada por Gianfranco Vannucchi em 1998. Infelizmente o complexo foi demolido para implementar as futuras instalações, projetadas por Ricardo Chahin.
O complexo funcionou como núcleo catalisador do evento Brasmitte (Arte-Cidade 4) em 1999.
Transformation of an old factory of 11 thousand m² in the eastern region of São Paulo, designed by Gianfranco Vannucchi in 1998. Unfortunately the complex was demolished for the implementation of future installations, designed by Ricardo Chahin.
The complex served as catalyst nucleus of the Brasmitte event (Arte-Cidade 4) in 1999.
www.sescsp.org.br/sesc/hotsites/arquitetura/site/unidade.asp?cd=87720
www.sescsp.org.br/sesc/hotsites/brasmitte/index.htm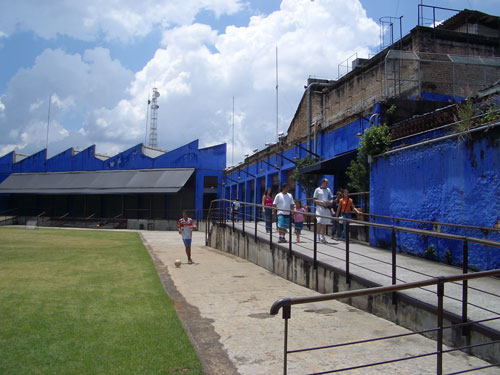 01. Entrada


02. Galpão


03. Lounge


04. Espaço esportivo