Kunstfort bij Vijfhuizen is a center for contemporary art, and is part of the "Stelling van Amsterdam". This historical line of defence around the Dutch capital, dating from the late 19th century, is declared a UNESCO world heritage monument for its unique character. Besides exhibition rooms, the Fort houses a restaurant with meeting rooms, as well as (guest) studios for professional artists.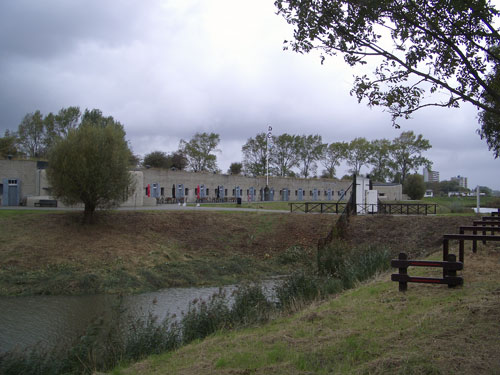 Earlier this year, Kunstfort bij Vijfhuizen issued an international design competition for the reuse of an old military barrack, "Genieloods", on the premises of the fortress. On behalf of Kunstfort the jury has selected the winning entry for the International Design Competition for a Center for Contemporary Art.
The winner will be announced on during an award ceremony. The announcement of the winner and award ceremony will take place at the Genieloods of Kunstfort bij Vijfhuizen on April 24, 2010 from 3.00 – 05.00hrs CET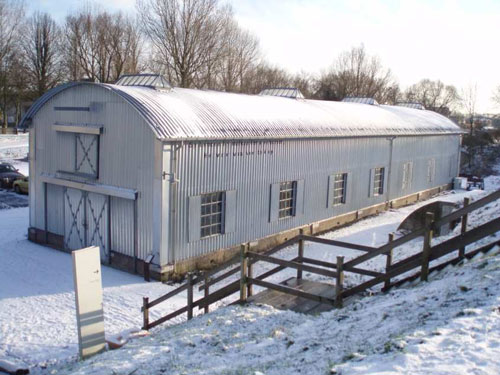 The exhibition of the winning design and a selection of the other entries will open on the same day. The competition offers talented architects and designers the opportunity to design a new exhibition space in the Genieloods at the  Kunstfort. The redesigned of the new Genieloods will be the future point of departure for visitors of the Kunstfort and will enhance the Center's visibility to the public. Architects and designers were asked to come up with an intriguing yet realistic design. Kunstfort intends to award the winning entry with the commission to design the new Genieloods, and to actually build this design. The design competition was organized by architect Reonald Westerdijk and other Kunstfort volunteers.
The jury consisted of :
– Dorine van Hoogstraten: architecture historian and chairman of the Monument
Commission of North-Holland
– Fred Schoorl: director of strategy at Ymere, housing corporation;
– Thijs Asselbergs: architect, aTA, professor at TU Delft, chairman Archiprix
Nederland / Archiprix International
– Jaco Woltjer: architect, Woltjer Berkhout Architecten, architect of the
wooden houses at Kunstfort bij Vijfhuizen
– Krijn de Koning: Visual artist
– Holger Nikkisch: artist, director of Kunstfort bij Vijfhuizen and chairman of the
jury.

Art work Bar Raketa, by Roseboom/Weemen
Read more
www.kunstfort.nl
www.stelling-amsterdam.nl