In 1985 a group of actors and their director, in need of a place to perform their plays, decided to bring new life to the abandoned open air theatre in Amsterdam. ´Bostheater´ lies at the southern edge of the city, not far from Amsterdam Airport Schiphol, in the middle of a large suburban park from the 1960´s called Amsterdamse Bos.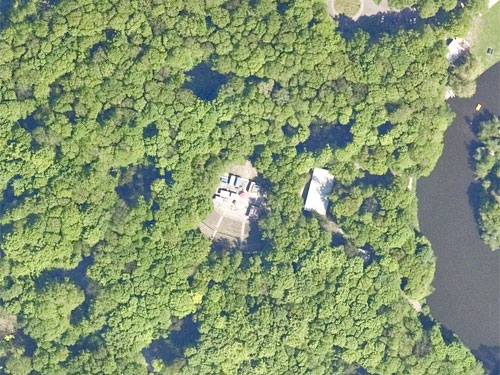 When the weather is good, the theater is an enormous success. Hours before the show starts, many of the 1600 seats are already occupied by spectators who bring picnic baskets and bottles of wine. During the show, actors sometimes suddenly pause, when a roaring airplane bound for Schiphol airport flies over low. This doesn´t bother the theater so much anymore though, since the airport became main sponsor a couple of years ago.
The outdoor stage made of concrete supports various types of scenery, from gigantic wooden structures to piled maritime containers. Before and after the play, the stage functions as a bar.
Read more:
www.bostheater.nl
Marianne Kleijer, thanks for the tip.