In 2004, the city of Maastricht approved the Belvédère master plan, concerning the grand scale redevelopment of an old industrial area, at the fringe of the old city center. The site is characterized by the old Sphinx factory (porcelain and ceramic products), as well as the central dock, where ships used to unload raw materials and load manufactured goods. Sphinx was founded in Maastricht in 1834 and its new owner, a Finnish businessman, ended activities in Maastricht in 2010.
The industrial complex intersects with two main urban structures of 19th century Maastricht: the military defense walls, surrounding the city, and the Willemsvaart, a major transport canal for importing and exporting goods. In the remaining buildings, several innovative building techniques of the industrial age were incorporated in an early stage, such as the reinforced concrete structure of Hennebique and one of the first glass curtain walls.
The master plan affirms Maastricht as a compact city in an open landscape. This means the Belvédère site is one of the last areas for large scale urban projects. The transformation will take between 20 and 25 years and will cost around 1,3 billion euros. The municipality has signed a joint venture for the investments with ING Real Estate and BPF, among smaller corporations. In the plan, there is a focus on new dwellings, offices and cultural program. In the light of the current European real estate crisis, these ambitions are likely to be altered or delayed.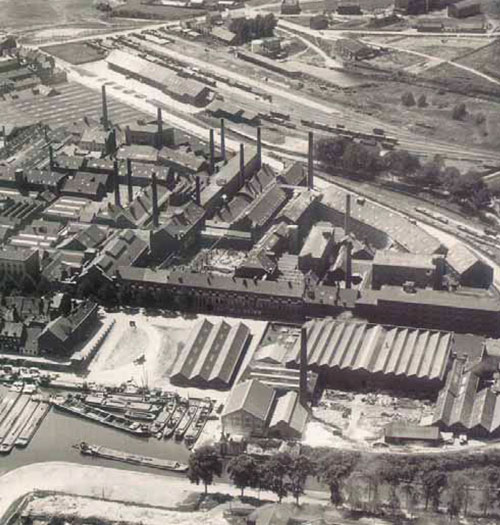 One of the icons in the industrial site is the Carpenter's Workshop. The transformation of this old structure to give it an important cultural function is supposed to boost the cultural infrastructure of Maastricht. The complex shelters a cultural movie theater, studios for practice purposes and a performance theater for the Huis van Bourgondië, a workshop for music production house Intro-In Situ, a practice space for Toneelgroep Maastricht, a cultural café, a restaurant, lobbies and office space, space for urban music and events, a theater room with 400 chairs, artist lobby and technical space, and a bicycle garage.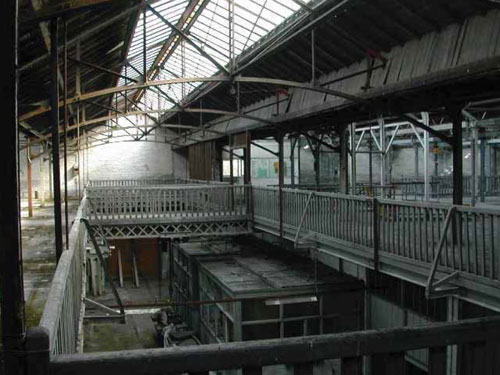 Read more:
Report on the historic value of the Sphinx complex (Dutch)
Discover the Sphinx area Maastricht and its main buildings in Google Maps