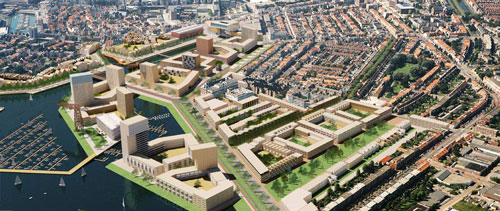 The history of Vlissingen was largely influenced by the shipyard in the centre of the city. Already in the 16th and 17th centuries, wooden vessels were made here for trade and military purposes. Once in while the shipyard expanded, demolishing part of downtown Vlissingen. In 1875 the wharf became private property and was the largest company in town in the 1950's, with 4.600 employees. For many years the wharf carried the name Royal Schelde Group. In 2003 Damen Shipyards sold large part of the area to the Municipality to build an ambitious new housing project of 32 hectares, called Scheldekwartier. Part of the wharf will maintain its old function, for construction and maintenance of luxury yachts. The masterplan foresaw five different areas of urban development, including a marina and waterfront high-rise.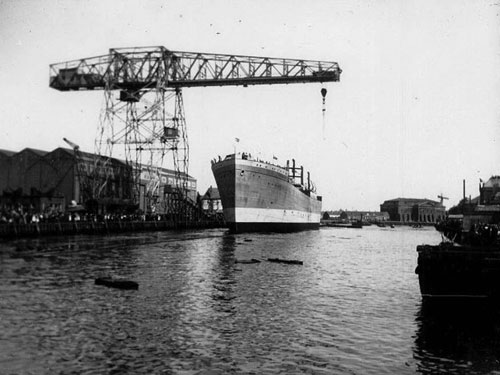 It can be questioned whether the plans could be realized in Vlissingen, with limited population growth, threat of shrinkage, and historically low real estate prices. A fact is that since the real estate crisis of 2008, the plan completely lost ground. The project developer of the first phase postponed the construction of the first houses, since it required 70% pre-sale of the housing units. Another investor was brought in to save the day. Now the first 51 units are under construction. The structure of the carpenter's workshop has recently been restored, with help of subsidies. In general, the city has stated that the masterplan has to be adapted to the new economic reality and that ambitions should therefore be lower.  The city fears that the gigantic vacant space may turn the city unsafe and unattractive over time. Money has already been spent and profits are lower due to problems on the real estate market. The delay of the housing projects costs the Municipality milions of Euros per year of interest. So they're obviously in a rush.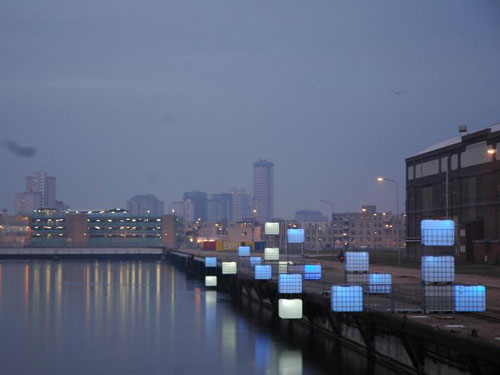 The alternative of temporary use, however, has not been deeply investigated. Some temporary artistic work is being done, such as the work by Enzo Producties. But temporary housing, small scale production or student facilities have not been planned in the area. Preparing this new part of town with temporary activities might just be the way to create a market and identity for the area, and could easily use the opportunity of the location: a waterfront between the city center and the railway station. In such a gradual development approach, ambitions may not have to be lower in the end. They can even be higher and better adapted to the future circumstances. The Municipality quickly acknowledges the need to exit the old masterplan, but at the same time does not embrace a more flexible and temporary strategy. It will certainly take some time to develop the full 32 hectares, so the chances are still there!
Visit Scheldekwartier Vlissingen on Google Maps
Read more:
History of the area (Dutch)
Alteration of the masterplan programming (Dutch)
Construction starts (Dutch)